Issue 01
The overarching theme for Orlando Issue 01 is history, memory and the future. The contributions range from conversations between the feminist 'waves', reactivating memories and artistic legacies, or reconsidering ways of thinking about how the museum functions, and how marginalised history is preserved. The collision of temporalities and notions of trans-generational politics is particularly key to the issue's collective notion of the future. By engaging with the instability of history; an archive; an artist's trajectory, a passageway into the past can be laid out. Issue 01 is particularly focused on the role of art in the space of social change and political engagement. Images can motivate spectators from passivity into action. The narrative of art is part of the story of cultural change and development. There has been an exciting new move into disrupting history as something homogenous and reliable, and in doing so the potential to unlock regenerative new ways of thinking about the future has been sparked. Contributors have also questioned and considered how their own thoughts and memories are mediated. In an age of media saturation, the printed magazine has a new identity, shaping multifaceted narratives and forming new communities. By creating a network of discourse and connection, from writer to reader, editor to contributor, artist to critic, a cacophony of identities are brought together. There is a mythology surrounding memory, it is always shifting and mutating. However, by exposing these nuances, these gaps and absences, there is the opportunity for an energised relationship between communities; perhaps even a new body politic. This issue intends to test these ideas out.
Size: 370x262mm
32 pages printed on 115gsm silk paper
ISBN: 978-09548122-5-6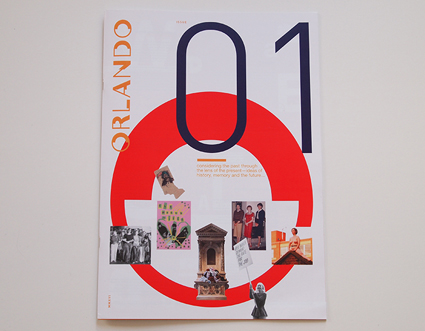 Contents
Introduction
Editor's note:

Philomena Epps.
Herstory
Alice Wroe discusses 'Herstory', an educational initiative she set up which uses feminist art to engage young people of all genders with the women's history not available through the curriculum.
Patricia Cronin: Shrine for Girls
Catie Keck interviews Patricia Cronin about her Shrine for Girls installation, which debuted at the 2015 Venice Biennale. The installation is a series of site-specific sculptural installations in different cities around the world, reflecting on the global plight of exploited women and girls.
Doing What Comes Naturally
Megan Pickering and Sophie Risner discuss their research project, 'Doing What Comes Naturally', which explores the political agency of feminist art practice from the past, in relation to present day struggles with classism, patriarchy and sexuality.
Site
Actionist artist Poppy Jackson reflects on her performance Site, which took place at SPILL Festival 2015 at Toynbee Studios, returning to the memory of the live experience after the significant national and international media attention it garnered.
In conversation with Mary Kelly
Philomena Epps interviews Mary Kelly about her extensive career. Regarded as one of the most significant figures in feminist art, Kelly has had a profound influence on postmodernism and cultural politics, as well as the development of conceptual art.
From the Archives
Submissions from Asia Art Archive, Bishopsgate Institute, Black Cultural Archives, Glasgow Women's Library, Iniva, Imperial War Museum, Irish Queer Archive, London Metropolitan Archives, Rukus! Federation, and the UVIC Transgender Archives.
Notes on Gravestones and Glass Cases
Georgia Horgan considers the relationship between her own artistic practice, which explores the intersections between industrialisation and witch hunting in the 17th century, and questions of feminist museology.
Pride of Place
Emily Carlton interviews Justin Bengry about the 'Historic England: LGBTQ Pride of Place' mapping project, highlighting particular locations of interest, and considering how we can develop new and inclusive public histories. 
The Lines That Bind
India Doyle considers the spectre of the grandfather she never met, and how that intersects with her memories of a family home in Syros.
Letters To Home
In 'Letters To Home', Jade Jackman has been collaborating with the women inside Yarl's Wood Detention Centre, and making artwork that spans personal correspondence, text messages, drawings, photography and film.
Purchase
SOLD OUT ONLINE
STOCKISTS
UK
Bath Magalleria

Belfast The MAC
Birmingham Provide
London Charlotte Street News / ICA / Koenig Books at the Serpentine Gallery / South London Gallery
Liverpool News from Nowhere
Europe
Amsterdam Athenaeum Nieuwscentrum
Leipzig mzin store
Paris Librairie Yvon Lambert
Stockholm Papercut
USA
Los Angeles Arcana Books
New York Leslie Lohman Museum of Gay and Lesbian Art

LIBRARIES
Hamburg Bibliothek Frauenforschung & Gender Studies, Universität Hamburg
London The British Library / The Feminist Library